Kuen Cheng High School students emerge victorious at first Imperium-Acca Accounting Championship
Source: https://www.malaysiakini.com/announcement/622254
Three students from Kuen Cheng High School in Kuala Lumpur emerged victorious at the first-ever Imperium-Acca Accounting Championship, held at Imperium International College on Saturday, 21 May 2022.
Khoo Qi, Ng Tze Tsuen and Ang Jun Kye from Team 6 walked away with RM1,200 cash prize sponsored by ACCA Global and a total of RM8,400 worth of discount rebates to pursue any programme of their choice.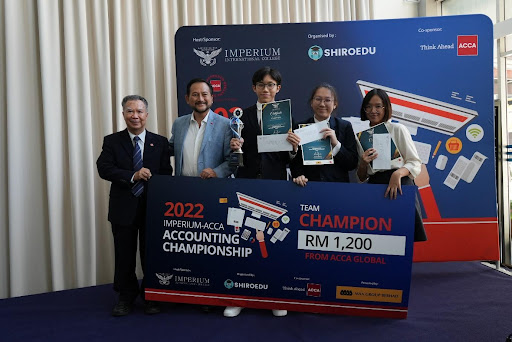 Approximately 180 students participated in this championship, in which only 30 students progressed to the final round. The finalists, acting as CFOs/Consultants/Advisors were tasked to prepare a proposal and present them to the panel via a Board Room Challenge.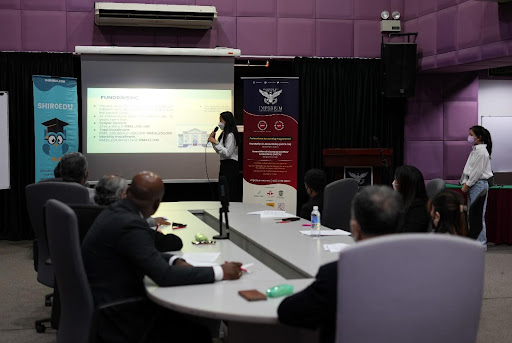 A Board of Directors meeting was convened in a simulated Board Room to create a real-life scenario and contestants were "challenged" by the Board members after their respective presentations. The final round scoring was based on team performance, in which the team with the highest score was crowned the winner.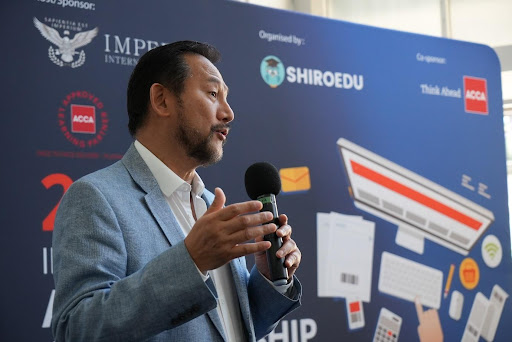 Speaking during the award ceremony, Yang Mulia Tunku Yaacob Khyra, Executive Chairman of MAA Group Berhad said, "A big majority of the 100 biggest UK companies now have a chairman or CEO with an accountancy or finance background and fully qualified accounting chairman or CEOs, account for 40% of FTSE100 company leaders."
"Choosing to study the ACCA Qualification gives you the flexibility to work in any sector, and in any industry – because it's recognised and respected all over the world. That's why ACCA is the number one choice for accountancy students worldwide" he added.
"Imperium International College is also the only platinum approved learning partner in the heart of Kuala Lumpur, which means students studying with them are guaranteed the best learning experience", he concluded.
The panel for the championship consisted of Mr. David Lam – Head of Imperium's Department of Professional Accountancy, Dr. Stanley Yeow – Head of Imperium's Business School, Dr. Tan Hock Meng – Imperium's Engineering Department, Mr. Arulkumar – Imperium's Academic Head, Mr. Karti Padmanabbhan – Business Development Manager at MAA Group Berhad and various other industry partners.
Imperium International College does not only offer internationally recognised programmes and hands-on business skills, but also provides the "Study Now, Pay Later" 100% education loan scheme for students to embark on a professional career path.
The championship was organised by ShiroEdu, a professional academic advisory and online learning platform provider and sponsored by Imperium International College, an education subsidiary of MAA Group Berhad and ACCA Global.